As we begin to wind down, it's the perfect time to cast our minds forward and think about what is to come in 2023. The workplace has been impacted by so much in the year that has preceded, it makes predicting future trends all the more difficult . Change has embodied how we work. And as economic uncertainty, a cost of living crisis, and global strife loom large over all we do right now, it is important not to get rejected. We must see these potential challenges as an opportunity to push the needle to create a better version of the workplace.
Mark Twain once said "history never repeats itself, but it often rhymes." Over the last two years, we've overcome huge obstacles, reoriented out of pure necessity, and made difficult decisions. And while an impending recession seems like a harsh reward, we have to learn from this recent experience as we look to the future. So when I think about the workplace trends for 2023, it has to be all about upskilling, retention, and championing our people. Let's dig in, shall we?
1. Hiring will remain difficult in the face of a tight labor market
We're already seeing that the start of 2023 could be quite difficult in terms of layoffs. The tech industry in particular is experiencing the brunt of this. But don't be fooled. If this trend continues (which it most likely will), hiring will still be incredibly difficult. Even as uncertainty spreads, unemployment remains low, and job vacancies are high. According to recent Bureau of Labor statistics, unemployment in the US is at 3.7% (or 5.75 million) but the number of job openings is at 10.7 million. So as big as the recent number of layoffs seem – culminating in tens of thousands – this is only a fraction of total current vacancies. Combine this with global workforce shrinkage (Glassdoor revealed that over the next decade, the working population aged 15-65 will decrease by 3.2%) and it only adds to the challenge of recruiting.
My advice? Even when things get tough and hiring freezes spread, don't slash your recruiting teams. Given how hard it will be to find talent over the coming while, you need to ensure your hiring machine remains solid, enabled, and ready to fire once we get back to business as usual. When COVID hit, TA was drastically reduced, only for there to be a scramble to reform these teams when the function was needed most – don't make the same mistake twice!
Elevate your approach to hiring with SocialTalent's Recruiting Training solution.
2. Talent creation will grow in importance
Fortune announced this year that talent shortage was the #1 threat to business success – and this trend looks set to continue into 2023 as well. At SocialTalent, we firmly believe in the power of people. They are the lifeblood of every organization, so it's vital that you look to nurture them. We even launched our Internal Mobility Training solution this year to help companies develop and embed this process further. And if embargoes are to be placed on hiring, or external options remain thin, companies are going to have to pivot to find or develop the skills they need.
I've always believed that focusing on talent mobility internally is one of those no-brainer tactics. It not only benefits the organization, but employees are screaming out for it as well. During a SocialTalent Live webinar this year, we polled our audience and found that career growth opportunity is the most important factor in employee engagement. But according to that Josh Bersinonly 11% of companies currently promote a culture of internal mobility.
Some organizations, like Amazon, are ahead of the curve. They recently announced their Amazon Technical Academy, for example, which looks to help employees upskill and become software engineers in as little as 9 months. The program not only plugs a skills gap, but also gives workers an upgraded career path. While talent creation will require a mindset change for most, the impact will most certainly be worth it.
Have you seen SocialTalent's new Internal Mobility training solution? Our content enables organizations to fully leverage and develop their internal talent.
3. Hiring will become more of a team sport
No matter the circumstances, people will always be the biggest asset and differentiator for any organization. Talent sustains innovation, performance, and growth. And it's always frustrated me that a function as pivotal as hiring is generally siloed away to a small core. But as we progress into 2023 and beyond, I believe change is firmly afoot.
Having the right people, keeping them engaged, and retaining this talent is becoming the most important linchpin in the success of a business – particularly as more challenging times ensnare us. By optimizing your recruiting process and ingraining a culture that sees hiring and talent as a job, not just for HR or TA teams, but the company as a whole, you elevate its role as a strategic function. It's not an afterthought for managers or something leadership puts on the backburner – hiring becomes the advantage. By ensuring that you have buy-in and alignment on what good hiring looks like across the board, you increase your chance of finding and recruiting the right people for your team and business. This is gold in today's world. With talent shortages and skills crises, organizations will HAVE to optimize their approach to hiring in order to have the people they require.
Looking to build a culture of hiring? Check out our dedicated e-book here.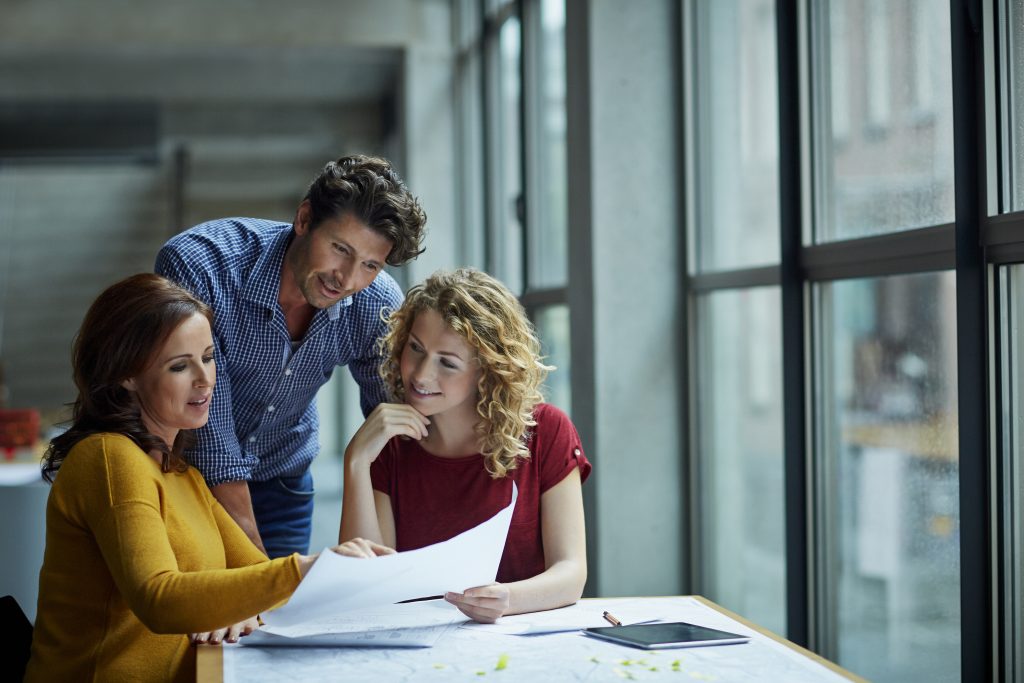 4. Flexibility will make all the difference
I'm not just referring to remote work here – although this does play a role in a lot of cases – but flexibility in terms of HOW your team operates. Pandora's box was opened during COVID when employees got a taste of what autonomy, empathy, and trust could really mean when it comes to the workplace. And while it was an imperfect experiment, it showed how important these elements are for sustaining a positive impact on engagement and well-being.
As we soldier into the murky waters of 2023, organizations must understand that the line between work and life has irreparably blurred. Embrace this new model of flexibility and give your employees what they need to do their best. If your company can keep iterating processes to offer employees choice in certain areas of their work, do it! We need to stop pretending that life outside work isn't important. Having the breathing room to alter your start time for example, or pop out midday for an appointment, could be game changing for some employees.
If the goal of every business is to hire and retain the best talent, offering a level of true flexibility could help you rise above the noise. LifeWorks recent Mental Health Index showed that flexibility is the most important thing talent is looking for after pay – even more so than the type of work or culture.
5. DEI initiatives will continue to shape the workplace
I've written and spoken about trends in the workplace for years, and DEI is always a constant on these lists. While progress has been made in terms of increasing awareness of how essential it is to embed inclusive practices, the pace at which change is happening is slightly disappointing. And with short-term focus switching to survival-mode in the face of economic instability, many organizations are dropping the ball when it comes to pressing on with diversity and inclusion initiatives. But there is perhaps more hope than we realize as we look forward.
Firstly, as younger generations continue to flood the workforce, the demand around DEI is increasing. According to that Indeed's latest report, 72% of workers aged between 18-34 would consider turning down a job offer or leaving a company if they did not think their manager supported DEI initiatives – compared with 52% in the 55-64 age bracket. Diversity, equity, and inclusion is (thankfully) becoming non-negotiable. And coupled with the ever-increasing spotlight on ESG concerns, companies perhaps won't be able to turn a blind eye for much longer.
Final thoughts
Predicting an unpredictable year is always tough. It's difficult to fully know what the landscape of work will look like in 2023 given the amount of doubt, but one thing is for absolutely certain – the focus will be on your people. The most successful organizations will be the ones who understand how to hire and retain the best talent, they'll champion the flexibility of their processes, embed an inclusive culture, and enable their employees to grow and develop. Look after your people in the coming year, and you'll set yourself up for success.
This article originally appeared in Johnny Campbell's monthly LinkedIn Newsletter called Talent Leadership Insights. Subscribe here.
Looking to optimize your approach to recruiting? Or build a culture of internal mobility? SocialTalent has the training solution for you. Get in touch with us today.